Pixera's Philosophy
PIXERA is a 64-bit system for real-time media processing, compositing and management.
It is built around the key theme of usability.
Users can gradually discover the options and features and can smoothly transition from being a beginner to becoming a true specialist.
Actions in the 2D and 3D space follow the same basic mechanisms. The system was designed so that users can execute the most important basic actions in record time and with only a minimum of effort.
A radical new interface logic enables even first time users to intuitively understand the main software mechanics.
PIXERA's powerful 64-bit render engine extends to a real 3D compositing space that not only gives the user a geometrically accurate representation of their project, but features advanced 3D mapping techniques and an easy-to-start workflow, that allows users to dive deeper as the project needs evolve.
Highlights:
Revolutionary GUI/usability concept
Integrated projector and LED databases
Intuitive 2D and 3D projection mapping workflows
Powerful 8K real-time render engine
PIXERA control show control framework
XR/VR/AR Virtual production features
NDI-Streaming
Previsualization Video Export
VIOSO camera calibration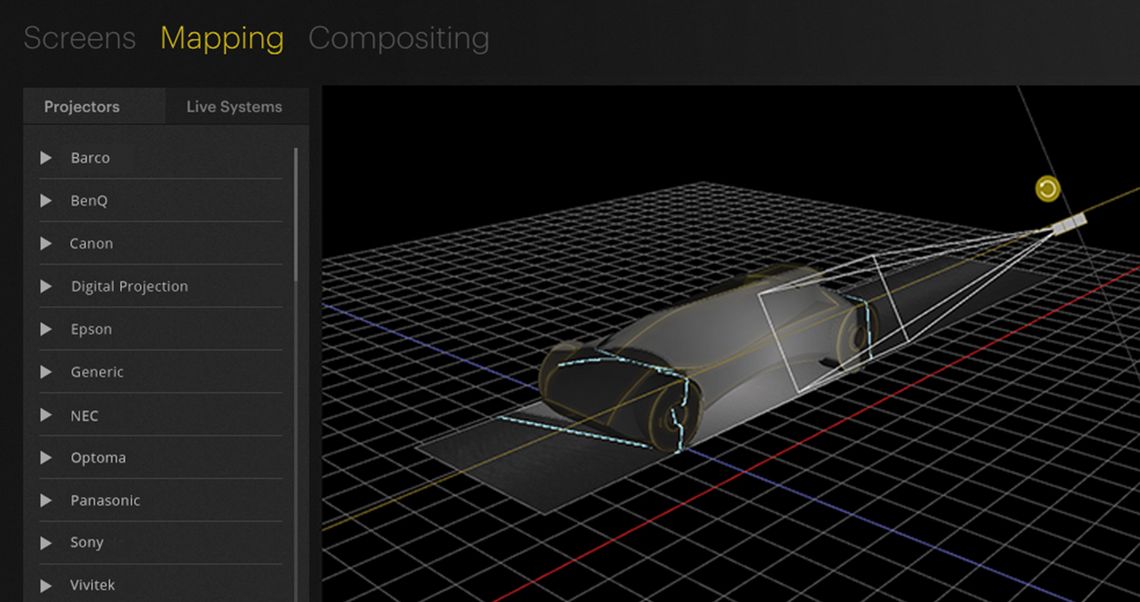 ---
AV Stumpfl

Since the founding of our family owned company more than 40 years ago, we have always been passionate about developing, manufacturing and servicing the best possible products for the AV market. 
Together with a constantly growing team of enthusiastic and highly motivated individuals on one side, and an international partner network in over 60 countries on the other side, we have been collectively pushing the technological limits of what is possible for more than four decades. At the beginning of 2021, Stefanie Niederwimmer and Harry Gladow were appointed as executive directors, tasked with the operative coordination of the projection screens and media server departments. 
AV Stumpfl around the globe
With a constantly growing network of partners, Pixera is already represented worldwide.
In addition to our headquarters in Wallern/Austria, we have offices in Atlanta/America (AV Stumpfl Inc. ), Moscow/Russia (AV Stumpfl CIS) and Shanghai/China (AV Stumpfl China)
Pixera market segments




Pixera - Fixed Install
Pixera - Themed Attractions
Pixera - Film & Broadcast
Pixera - Live Events